Currently, this site contains information on the creation of the game Another World, and is the homepage of the author. Here you will find information on his creations, past and future.


Stay tuned! Follow me on Twitter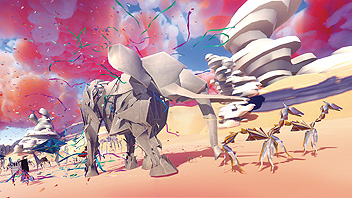 24-3-2020 Paper Beast is now released after 4 years of effort!

Available on PlayStationVR, Paper Beast will take you on an extraordinary adventure in virtual reality. You will find "Another World" spirit by its style of narration. A gameplay carried by a unique physic simulation.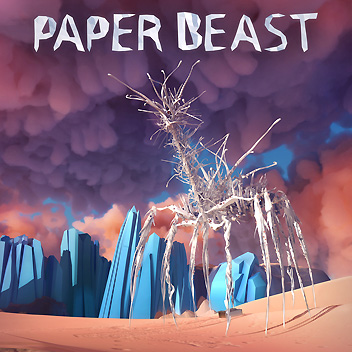 15-2-2019 BLACK MONSTER SCREEN PRINTING

A screen printing in limited edition has been created in collaboration with Virginie Pey / Linographic.
The print is for sale on the online store ETSY LINOGRAPHIC.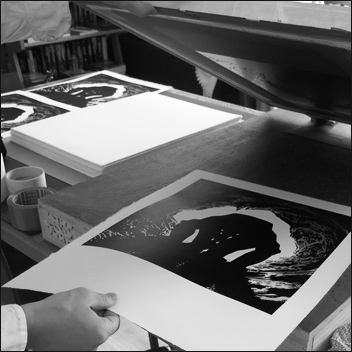 9-7-2018 Another World has been release on Nintendo Switch ! The game is similar to previous consoles versions. A very nice re-issue developed by the programer Florian Boeuf and published by DotEmu.

8-1-2018 VINYL AND CD COLLECTOR EDITION

Another World music composed by Jean-François Freitas is available on the Online store. (The vinyl of this edition is blue)


9-5-2016 LES VOYAGEURS DU TEMPS (Future Wars)

I painted a sketch in 1989 for Future Wars cover. From it a beautifull linocut has been created in collaboration with the artist Virginie Pey.
This is a limited edition of 250 copies . The print is for sale on the online store ETSY LINOGRAPHIC.

A print of the black monster from Another World (Out of this world) is also available in limited edition of 50 copies.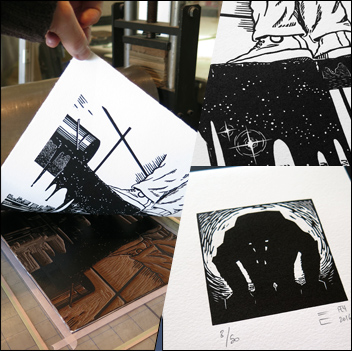 6-6-2014 Another World will be release on consoles very soon ! Comparing to previous versions the game will have full HD support in 16 millions colors, Mega-CD musics are included in-game, vector animations has been refined too. A beautifull re-issue developed by the talentuous programer Martial Hesse-Dréville and published by The Digital Lounge on WII, 3DS, Xbox One, PS3, PS4 and PSVita.


14-6-2007 - The web site is now translate in German. A big thanks to Norbert Wirleitner for his passionnate work and his kindness.

9-3-2007 - The web site is now in full Italiano. My thanks to Andrea Milana for his translation, a very kind guy from Sicily. You're invited to visit his own web site, there is some cool music to listen.

12-1-2007 - Kentauri program this little game to train your memory.

16-12-2006 - Another World is 15 years old! After more than 2 years of work and a few last sleepless nights, the master was finally validated on December 9, 1991. The Amiga version left in duplication to be marketed for the first time a little before Christmas... I am happy to announce to you that to mark this anniversary event a special edition will be released at the beginning of next year, which will include many collector's items (audio CD of composer Jean-François Freitas, Making Of - video report, never before seen documents).

Two video sequences of that time used for the rotoscoping process have been added to the Realization section - Extract 1 , extract 2.


30-8-2006 - The website and the game are now in full Spanish. Many thanks to Damián Conde for his wonderfull work of translation.


25-5-2006 - Great news. The website is now in full English. My thanks to Carole Kunzelmann, James Spafford, Bob Watson and Ben Andac for their translation and localisation.


11-5-2006 - The game, known in Japan by the title "Outer World", stimulated the imagination of one "Sgt Pepper", who has created a homage in his own manner. The comic strip, the heroes, the fan art doodles. A must see !


4-5-2006 - Although this is nothing to do with Another World, I cannot stop myself from sharing the discovery of Guillaume El. His work is that of an author of great sensitivity, listen ! His first disc isn't being sold on a grand scale. If you like it, support it !


28-4-2006 - Addition of orginal drafts in the 'Illustration' page. ('Another World' section)


16-4-2006 - Box art illustration is now available for download in very large format.


14-4-2006 - The high resolution Collector's Edition of Another World is now available to purchase online, featuring full English localisation !
The Windows XP version is downloadable here.


12-4-2006 - Site goes live. Within can be found the definitive history of games worked on by the author prior to 1987. Launch of the Windows XP version of Another World is scheduled for Friday 14th April.